Home
Welcome to the Milam Amateur Radio Club, M.A.R.C. website: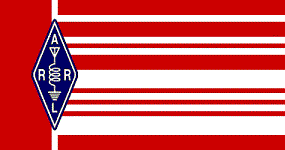 This is a small club based out of Rockdale, TX but we are growing fast!
M.A.R.C. likes to participate in several events including ARRL's Field Day as well as the Winter Field Day.
We recently upgraded the Rockdale and the Davilla repeaters to Yaesu DR-2X repeaters and changed over to DB224-E antennas.
We welcome all visitors no matter what your passion for the hobby is! There will always be a place at our table for you.
Milam ARC has started back in-person club meetings!!

Milam ARC meets at Taqueria Banda's on the second Tuesday of each month.
Google Maps for directions to Taqueria Banda's
Come back often for new information!
---
Exams - Milam County - First Saturday - Even Months
Effective Immediately FRN numbers will be required when filling out the FCC 605 form for testing. Use the link below.
Face-to-face VE Sessions at the VFW Post 2010 in Cameron, TX.
1106 W 22nd St
Cameron TX 76520
Exam Dates and Results:
2023
February 4th;

Canceled
April 1st;
June 3rd; 1 Technician, 1 General
August 5th; 1 Technician, 2 Generals
October 7th;
December 2nd;
2022
February 5th;

Canceled
April 2nd; 3 Technicians
June 4th; 5 Technicians, 1 Extra

August 6th;

Canceled

October 1st;

Canceled
December 3rd;
2021
February 6th; 11 Technicians, 7 Generals, 3 Extras
April 3rd; 3 Technicians, 5 Generals, 2 Extras
June 5th; 3 Technicians, 2 Generals
August 7th; 3 Technicians, 2 Generals, 1 Extra
October 2nd; 1 Technician, 1 General
December 5th;
2020
August 1st; 7 Technicians, 6 Generals
October 3rd; 5 Technicians, 1 General
December 5th; 8 Technicians, 6 Generals
---
Exams - North Austin In-Person Exam Sessions
In-Person Exams have started in North Austin with a 10:00 AM (Central) start time.
Exam Session Dates:
3 September 2022 - 14 applicants passed their exams
5 November 2022
7 January 2023
4 March 2023
6 May 2023
1 July 2023
More details are on the ARRLSTX.org website.
---
Milam County Nets:
On the air Nets:
Rockdale – 146.760 – PL – 123, Milam ARC weekly nets – Monday nights at 8:00 P.M.
Davilla – 147.000 – PL – 123,

FUSION NETS - Held on the Davilla repeater each Monday night at 7:30 P.M. - Only C4FM/Fusion mode.

Cameron – 147.020 – PL – 123, Milam County ARES net – Monday nights at 7:00 P.M.